Style: Peach in Seville
This beautiful piece has been running in my head all day ~ it's something from my memory bank that is looping in my head cause Richard majored in classical composition and guitar, and this is one of the many beautiful classical guitar pieces we have accumulated in our music library. He doesn't play anymore, something I really hope he will one day do again. But nonetheless, I must share this inspiring music, titled Sevilla, composed by Isaac Albeniz and performed by the legendary John Williams from Australia now living in UK.
Here's a mix of casual luxe styling to roam in peach amidst the awesome architecture of Seville, Spain.
Enjoy ~ XO JR ❤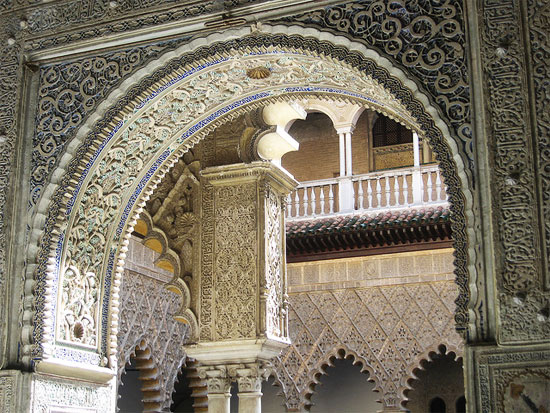 http://www.youtube.com/watch?v=xfRLMopjDKA

Caliban Ruffle Cotton Linen Blue Slim Fitted Ruffle Blouse, €139
I would wear this with the sleeves rolled up above the elbows.


Halston Heritage Pleated Maxi Skirt. $255

Michael Kors Leather waist belt, £104

Amour Pourpre earrings by JeannieRichard, $80 Now on 25% off Sale till May 31.

Ray-Ban Pink Lens Classic Gold Aviator Sunglasses, $162

Peach nails with gold glitter

Woman Cuff by JeannieRichard, $200

The Cambridge Satchel Company Shoulder Satchel 13″, £111

Lytro Light Field Camera, $399
This nifty little guy is on my to-buy list – its so small and captures great pictures on the go! I appreciate the technology that goes into this fella - Lytro completes the job of taking light fields out of the research lab and making them available for everyone, in the form of the world's first Lytro Light Field Camera.

Lila patent platform wedges, $126